SG2000MEC
Convection heater with mechanical thermostat and an elegant white plastic foot
This heater is perfect for your living-room or kitchen as it quickly heats up your room when you arrive home.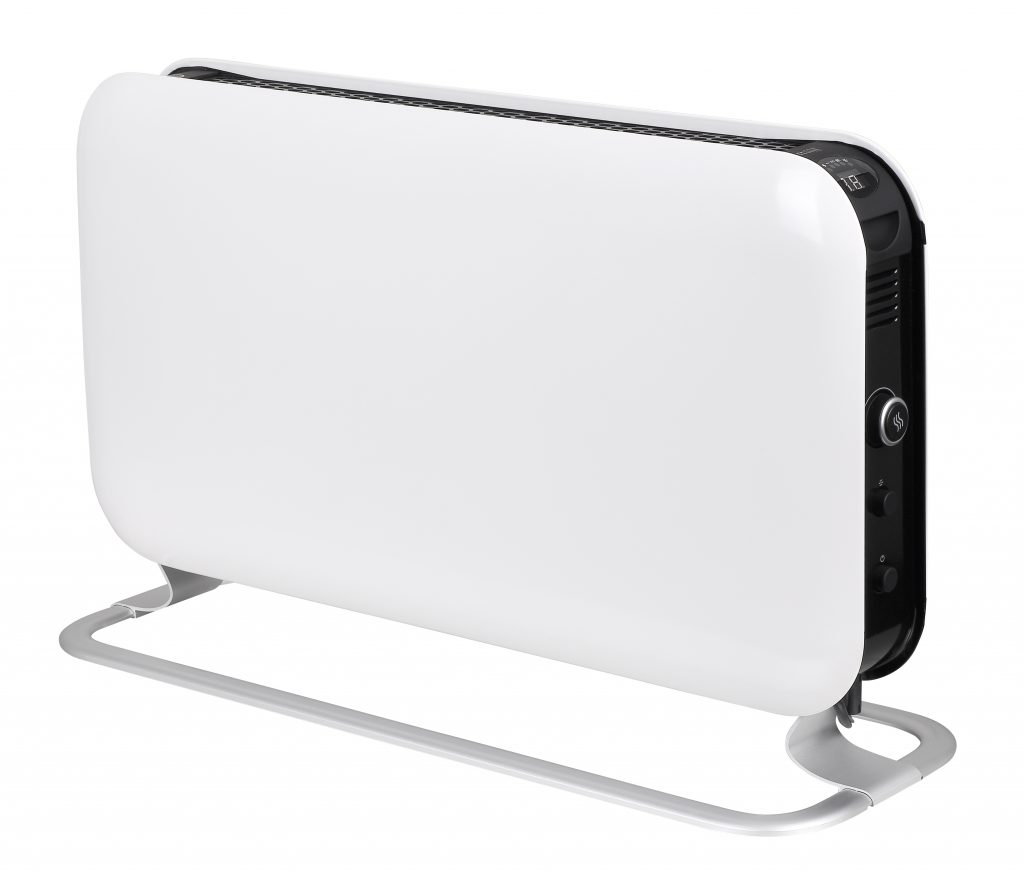 The stunning and sophisticated design of Will Convection will seamlessly blend in with any interior. The rounded edges combined with the slightly curved front gives the heater an elegant expression, and the discreet shape and angle of the feet makes the heater appear to be hovering over the floor. Simply stunning.
If you are looking for an efficient heater that will provide you with instant heat as soon as you tun it on, Will Convection will be the perfect choice for you.
THIS HEATER IS ONLY MEANT TO BE USED AS A SUPPLEMENTARY HEATING SOURCE, AND MUST NOT BE USED WITHOUT SUPERVISION.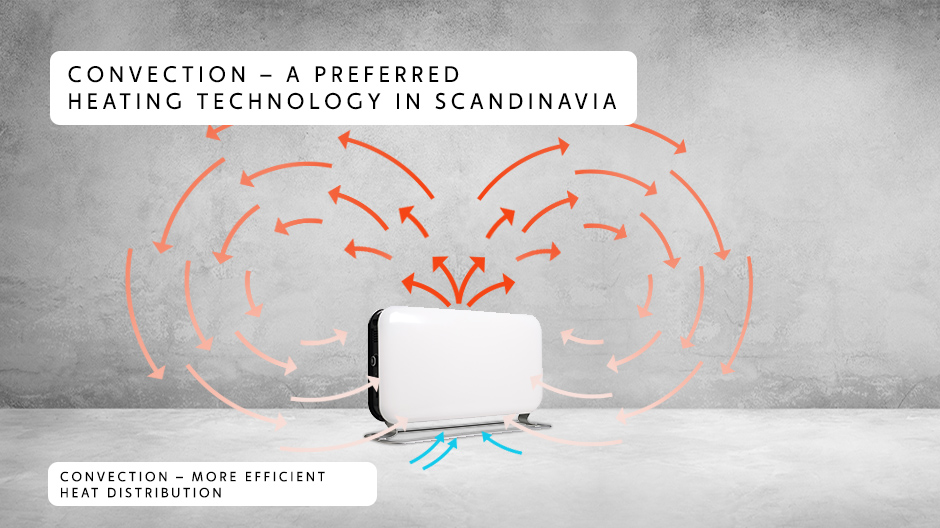 Scandinavia, known for its long winters and cool climate prefers convection heating; cold air is heated as it goes through the heating element, the hot air increases in volume and rise, making room for new cold air to come through, efficiently heating up the room.
Convection heating – a preferred heating technology in Scandinavia
Wire heating element – high efficiency and extremely rapid heat
Mechanical thermostat
Quiet operation
Needs supervision
Power: 2000 Watt
3 heat settings: 750/1250/2000W
Easy operation
White plastic foot
Cord: black, 150 cm
Placement cord: end
Handles on each side for easy carrying
Tip-over switch and over heat protection
Product size (W x D x H cm): 62,0 x 9,5 x 33,5 cm
Always mount feet before use.
Do not cover to avoid overheating.
When using the heater for the first time an odor may occur, which is common for all types of heaters. This is normal and by no means harmful. For the first 20 minutes when using the heater for the first time we recommend that you have good ventilation in the room.