WILL BASEBOARD HEATER
The stunning and sophisticated design of Will Baseboard heater will seamlessly blend in with any interior. The rounded edges combined with the slightly curved front gives the heater an elegant expression. The sleek body coupled with the supplied feet makes the heater appear to be hovering over the floor.
THIS HEATER IS IP22 APPROVED FOR USE IN bathrooms outside the shower zone.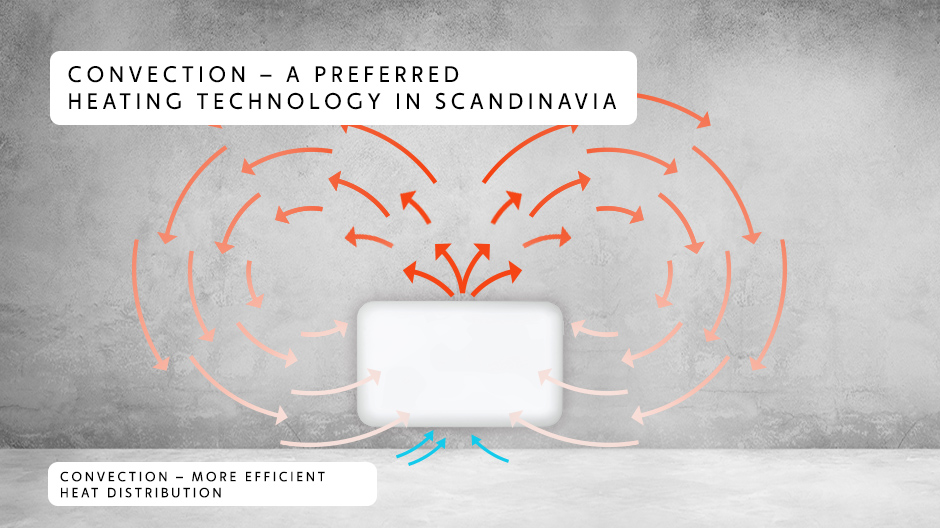 Scandinavia, known for its long winters and cool climate prefers convection heating; cold air is heated as it goes through the heating element, the hot air increases in volume and rise, making room for new cold air to come through, efficiently heating up the room.
Always mount feet before use.
Do not cover to avoid overheating.
When using the heater for the first time an odor may occur, which is common for all types of heaters. This is normal and by no means harmful. For the first 20 minutes when using the heater for the first time we recommend that you have good ventilation in the room.
Our baseboard heater model
Modern design baseboard heater with ON/OFF timer.
WilL baseboard heater can keep your home warm and comfortable throughout the whole day and night, as it is safe to leave the heater on also while you are sleeping or away. this elegant steel heater has a QUIET OPERATION, meaning you can enjoy the comfortable heat without any distractions.
This heater is perfect for larger rooms as it has a power of 2000 watt.